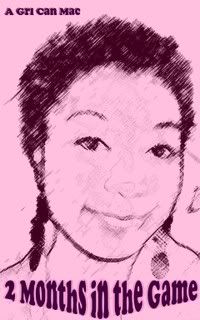 So I've been natural for 2, closer to 3, months and it's been so much fun. I'm learning so much.
THINGS I'VE LEARNED ON MY NATURAL JOURNEY SO FAR:
* Yogurt is the ish for defining my koils n kurls
* Adding salt to my conditioner is the ish for defining my koils n kurls and making them uber soft
* I still luv ACV rinses
* My castile soap mix is the best cleansing mix ever and doesn't dry my hair out one bit
* Shingling is really time consuming!
* Put the Denman brush down!
* Air drying with KBB Hair Milk and then sealing with castor oil and KBB Hair Cream= soft fluffy hair <3
* AO B5 Design Gel works but DAMN(!) it smells too strong!
* Spritz hair with water then couple AO B5 Design Gel with a lil KBB Hair Cream mixed in my hand and apply = definition and softness
* Coconut Cream Natural "Relaxer" doesn't loosen my texture but it sure as heezy defines, strengthens yet softens and moisturizes and I likey
* KBB Hair Milk is a great leave-in
* KBB Hair Cream is a great sealer, isn't too heavy for my hair, and softens it
* C&G Method is working out "mahvelous-dahling" for me
* I'm obsessed with hair that's defined and soft
* My hair is 95% koily and 5% kurly
* My holy grail growth oil mix: jojoba oil, rosemary oil, & nettle extract
2 MONTHS INTO THE JOURNEY AND 9 MONTHS RELAXER FREE!!!