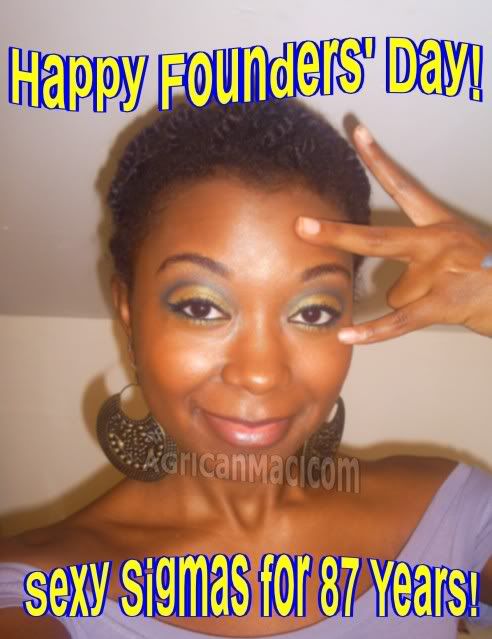 SoRHOrs, this look is inspired by and dedicated to you! It's to show my enthusiasm and pride in being a
Sigma aka Rho aka SGRho
.
This day marks 87 years that we've stood by our motto "Greater Service, Greater Progress". Let's continue to inspire and service the community and do tha dang thang. Here's to 87 more, baby! Let's GO!
EEEE-YIIIIIIIPPPP!!!!!
Interested in what Sigmas are about? Check out our national website at
www.SigmaGammaRho.org
for more info and where a local undergrad/grad chapter is near you.