I had the pleasure of attending AJ Crimson's Affordable Beauty Workshop this past Wednesday evening. AJ Crimson is a celebrity make up artist whose brushes have grazed the faces of Brandy, Estelle, Amerie, Letoya Luckett, and Adrienne Bailon-just to name a few. He is also the co-creator (Keisha Whitaker (Actor, Forrest Whitaker is her husband) is the other creator) of luxury lipgloss line,
Kissable Couture
and has his own line of cosmetics:
Beauty Statements by AJ Crimson
. The workshop took place at the Catchi Spa in Midtown and the room was PACKED with a mix of make up artists and every day women. I even saw and got a pic with fellow YouTuber,
Angelluv2cum
.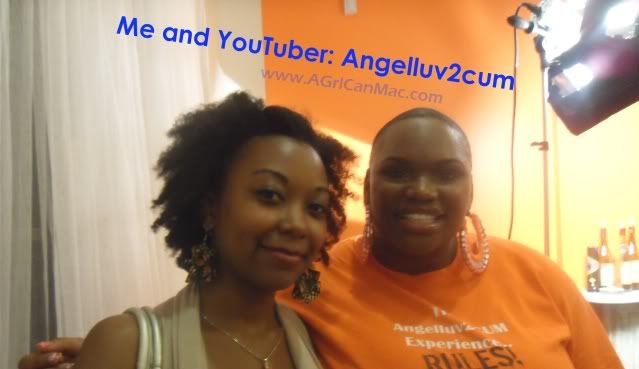 The special guest model was friend and long time client of his, Adrienna Bailon. I'm sure your remember her from 3LW if you're from my generation and she was one of the Disney [
The] Cheetah Girls
. The format of the workshop was very warm and comfortable. You didn't feel like you were talking to a big shot make up artist; more like swapping tips with your make up artist friend who's been in the game longer and has wisdom to share. AJ was very candid and created a casual Q&A environment as he did Adrianne's make up. The end look was a blue smokey eye. It looked great on Adrianne's olivey skin tone. As a make up artist and as an everyday woman, I took a lot away from the event. Here's some of what I took away from AJ: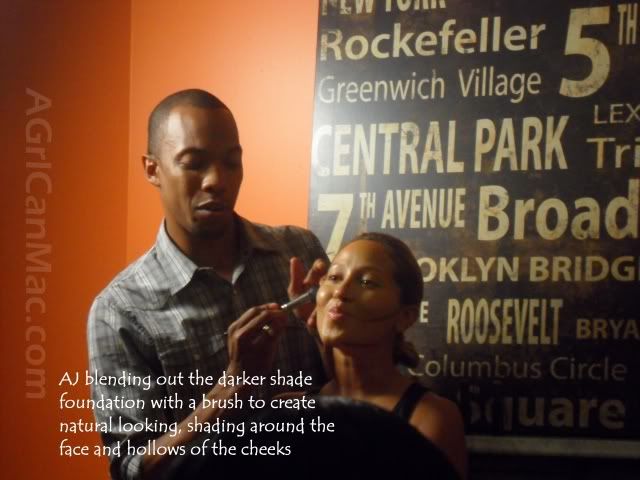 * When putting on concealer under the eye, use your finger to apply it in light tapping motions (don't rub it on). This helps lift the product so that it creases less and doesn't settle into and accentuate lines and wrinkles. Also by applying it with your finger, the oils in your finger are mixing with the product to create a smoother finish as well.
* He recommened using at least 2 different foundation shades for your face (he uses 3 on clients usually) to create depth. One shade is your match and another 1 shade darker to blend around the outer face and hollows of cheeks for contouring. This way your face looks 3 dimensional and not flat.
* AJ likes water based foundation sticks because they are more forgiving when it comes to making mistakes. Powder foundations he said were too permanent and that if you made a mistake, it's set.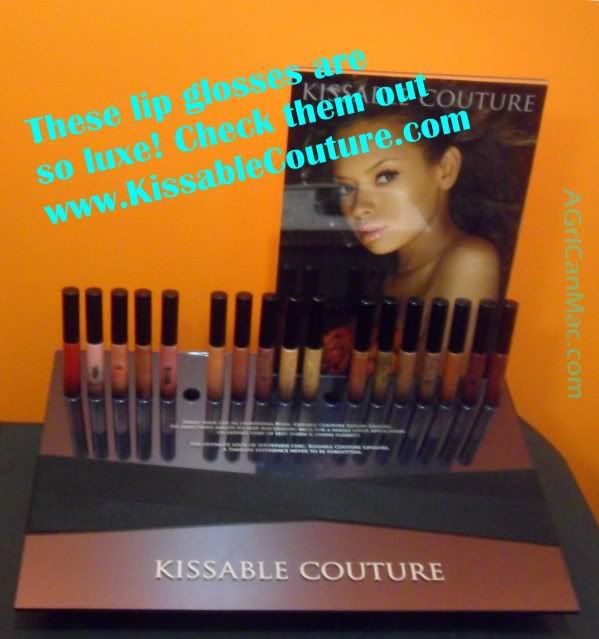 * Use whatever brushes give you the best results. There are no rules on what brushes you have to use.
* Smokey eyes on those with small eyes: don't put any color on the bottom of your eyes, this will make them look even smaller.
All in all it was a great event. Much thanks to Kafia for reaching out to me about the event and letting me cover it.
Keep up with AJ:
Website:
http://www.ajcrimson.com/
Twitter:
@ajcrimson
YouTube:
AskAJCrimson
Ladies in Houston and LA, he's coming to you in August. Check out the link on the left side of the site for dates and times. Get your tickets fast because there is limited space!