I needed a change so I decided to go back to an old favorite of mine, crochet braids. They're so easy to do and the results never disappoint. These got me through the winter last year. I used 2 packs of the
water wave
hair from Free Tress. In the past I have used curlier hair than this but I like this hair too. It blends in well with the rest of my hair and hairline so it looks very natural and "organic"; almost like it could be my hair that I did a braid out on.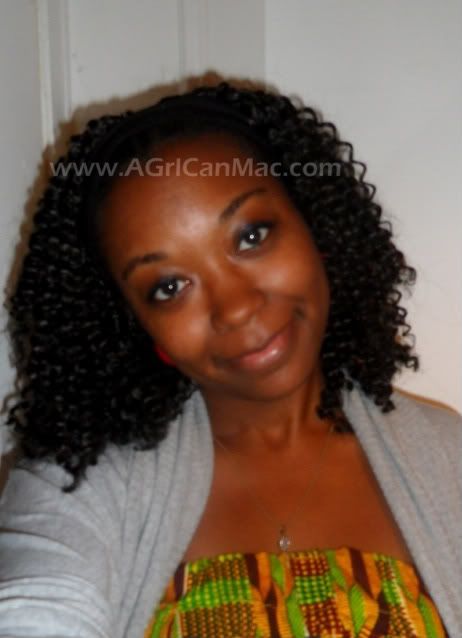 I've had them in for a little over a week now and plan to keep them in for 2 to 3 more weeks.
How I Maintain This Style:
It's very simple: I've taken to greasing my scalp every other night with Nature's Blessings Hair Pomade (review coming soon!). I put my hair into a ponytail, tie a scarf around the front to keep the edges tame and laying flat (instead of fuzzing up) sleep on a satin pillow case. In the morning, I take the ponytail down, fluff the hair some and I'm done.
I don't wash my hair in this style usually but I have in the past with success. I apply the shampoo to my scalp directly with an applicator bottle, gently massage it in and then rinse. From there I would spray a braid spray, grease my scalp and let air dry. That's it.
Depending on how I'm feeling this cool season, I may keep my hair crochet braided till next spring. I'm playing it by ear bc I think I'm finally ready to try mini twists again as well as do some 2 strand flat twist and/or braided up-do's that'll last me 2 weeks.