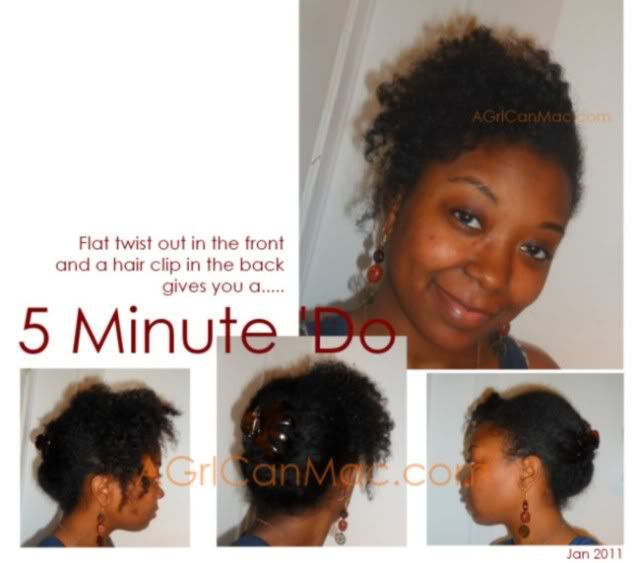 I used to do this 'do back in the day when I was relaxed. Don't know why it took me so long to revisit this style. As we all know, afro textured hair can be styled in most of the same styles straight hair can; just is more textured with more
attitude
. This style is uber easy to do. There is some night time preparation but not much.
As you can see, the style has a front bang. I sectioned off this area, lightly misted it with some of my hair spritz (water, aloe vera juice and grapeseed oil) and sealed with the Darcy's Botanicals PKHM and put in 3 2-strand flat twists. The back I also moisturized with my spritz and PKHM and just put into a few large braids to keep it stretched. I tied a scarf around my head and went to bed.
All I did in the morning was take everything down, put the hair in the back into an octopus clip and left the bang out. Viola!
Some variations you can do:
- Put the back in a bun, french roll/twist or french braid
- Pin the bangs up a cute funky way
Depending how you accessorize and/or dress, this hairstyle can be dressy all the way down to casual.
Stay naturally fly.