So what have I been doing with my hair lately?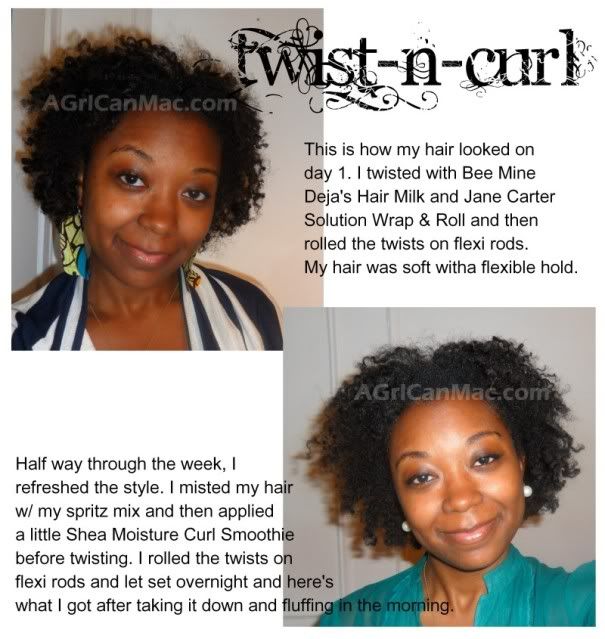 Twist-n-Curl
This is only my second time doing this style since being natural. On freshly washed, damp hair, I applied Bee Mine Deja's Hair Milk first and then applied Jane Carter Solution Wrap & Roll before twisting my hair. I twisted my hair into medium to large twists and then rolled the ends on flexi rods. Note. I forgot that when you do this style on wet or damp hair, it takes FOREVER for my hair to dry. Ugh! Future times I rock this style, I will do it on dry hair.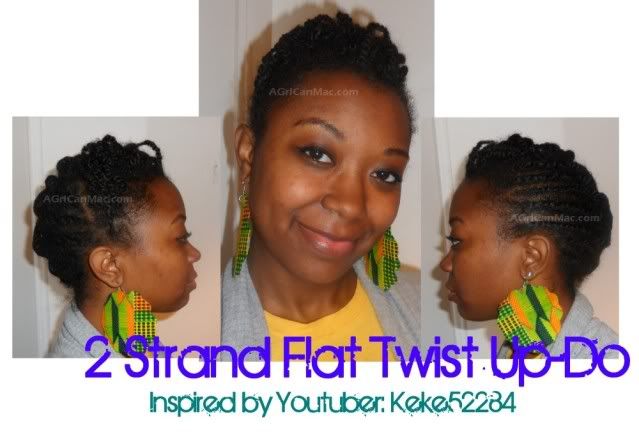 2 Strand Flat Twists Up-Do
This was my first time doing this. I must admit that I didn't like it at first but it grew on me and now I'm inspired to try some different styles in the future. It lasted all week so I didn't have to do my hair. Woo hoo! I just luv "get up-n-go hair". I got the inspiration for this style from natural hair Youtuber,
Keke52284
. She's uber talented and inspiring when it comes to these types of up-do's. Check her out when you get a chance. She's dope.
I think this week coming up, I'll be rocking buns all week and let the fro loose on the weekend.